Home security system insurance discount in Omaha and other ways to save with a smart home security system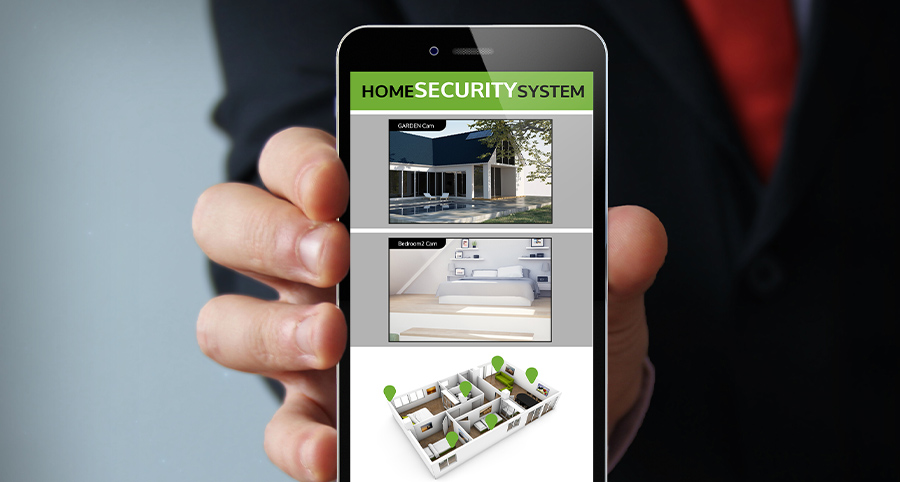 Home security systems continue to be a worthwhile option to boost your family's protection. They safeguard your house from hazards with innovative tech like surveillance systems, smart locks, and alerts. With the right installation, you also enjoy the advantages of a monitoring staff that instantly takes action whenever your alarm is triggered.
The bolstered safety is outstanding but there's an additional bonus as your security installation is even able to make a positive change in your finances. To begin, there's savings on energy bills with automated systems. And in many cases whole-home systems like those offered by Vivint can include a discount on home insurance.
Monitored smart homes are best for insurance discounts in Omaha
The fact of the matter is you have a chance to get an insurance discount on your home security system in Omaha. The amount of your discount could vary greatly and is contingent on two key elements - your insurance provider and the type of components you include. While a minimal, straightforward alarm with one or two entry-point sensors may result in a slight reduction of your premium, there could be a possibility to elevate your discount to a greater extent.
When you incorporate components including video cameras, monitored carbon monoxide detectors, and smart entry locks, you might get a larger deduction from your policy's provider. If you would like a more noticeable discount, you should incorporate round-the-clock monitoring. If you add monitoring, you're informing the insurance company that a security specialist is always looking after your home and ready to deal with emergencies, whether you're home or not. To get specifics on if you might qualify and the amount you can save, touch base with your plan's representative.
Home automation in Omaha is another way to save
Trying to lower costs even more? Home automation is an excellent option. Envision having a smart thermostat that can detect your daily schedule and adjusts correspondingly. When you exit from the house, your thermostat can change the temperature on its own to help you cut energy usage. Your lighting will function in a similar way and turn on if you come into an area or shut down as you depart. As time passes, the savings on your energy bills could be substantial.
Comprehensive systems from Vivint are a breeze to adapt and can be configured during the install or finished at a later time through your central command hub or cell phone app. It doesn't take long to program a responsive, fully integrated system.
Neglect to turn the lights off? Engage your devices from anywhere
An additional means to cut utility bills is by operating your system from a distance. Even though your smart home has the ability to make adjustments automatically, you may also effortlessly manage devices from your cell phone. If you don't remember to dim your lighting or change the thermostat in advance of departing, no need to worry. All you need to do is access the Vivint app on your smartphone and make the needed adjustments. You are even able to engage or disengage your system from wherever you are. Would you like to adjust how your devices work together? You may handle that from your mobile device as well.
Request your own automated system in Omaha and get the savings you deserve
Interested in cutting costs with a home security system insurance discount in Omaha? Talk to a Vivint specialist today to create a smart home with 24-7 monitoring that will decrease insurance payments while increasing your home's defense and versatility. Dial (402) 925-9471 or submit the form to start.
Communities Served Around Omaha By Smart Security Specialists Your Local Vivint Authorized Dealer